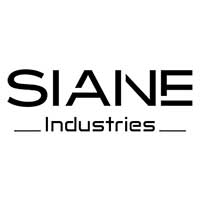 Find GO2cam at the SIANE 2023 trade show
GO2cam France is pleased to announce its participation in the SIANE (Industrial, Agri-food, and Environmental Partners Exhibition) which will take place from October 17 to 19, 2023 in Toulouse, France. This presence underscores the company's commitment to the manufacturing and subcontracting industry.
Discover our cutting-edge software solutions for CNC machining,
Get live demonstrations of our products,
Discuss your specific needs with our team of experts,
Explore how GO2cam can help optimize your production chain.
We look forward to welcoming you to share our expertise in Computer-Aided Manufacturing (CAM). This event is the ideal opportunity to establish connections, exchange ideas, and discover the latest industry trends.
Come meet our teams on stand F112 as well as that of our partner Haas, Booth D103!