As a material removal production specialist,
GO2cam
also meets the needs of Wire EDM machinists, 2D parametric or 3D solid design,
GO2cam Production
comes in 2 different offers for the manufacturing of flat or more complicated parts.
Industrialists of micromechanics, watch makers, precision engineering, swiss turn tools manufacturers, every Wire EDM machine operator finds in GO2cam the answers to their time and quality standard requirements.
The advantages of GO2cam Wire EDM:
Creation of ISO and AGMA standard gears and toothings.
Nesting functionality : enables a perfect material optimization by keeping and re-using of partially started plates.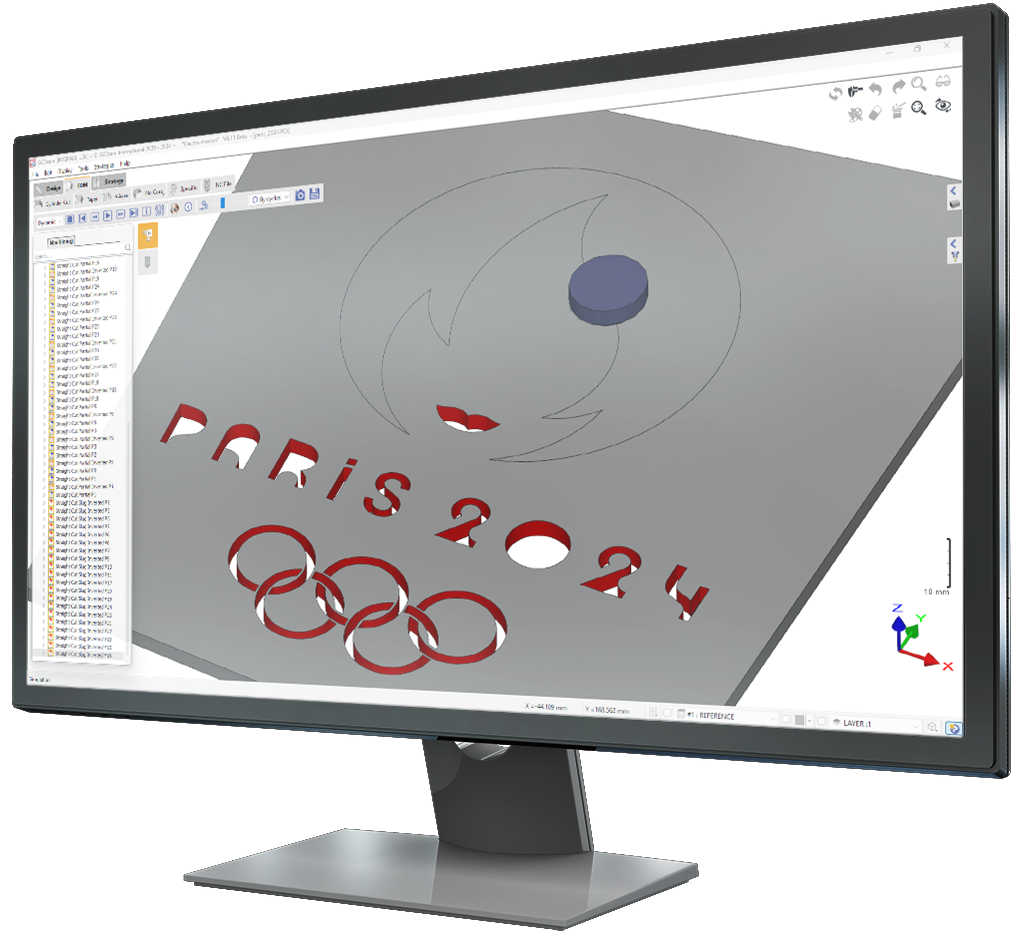 The ideal choice for simple cutting and undercutting operations.
Design
Parametric wireframe,
Possibility to import wireframe CAD files.
2 axis Wire EDM
Solid machining (on ruled surfaces),
Cylinder cut,
Taper cut,
No core pocketing,
Multiple threading points automatic or manual creation (slug and micro-slug),
Night/day strategies,
Application of technological tables,
Multi-slugs strategy,
Threading die strategy.
Available add-ons: Nesting , User Workshop documents.