Machine Tool Environment (MTE)
Machine Tool Environment (MTE), is a powerful tool that enables to reproduce every surrounding element – moving or static – of machining process in order to ensure its quality and security. Almost all CNC machine-tool brands are recorded into our MTE library.
The operator can select a machine-tool to work on a toolpath, then switch on another machine tool if the first one is busy processing.
Preparation and numbering of tools, placement into the tool magazine, part clamping and – above all – collision avoidance while machine moves, MTE add-on reconstitutes every kinematics steps between milling cycles.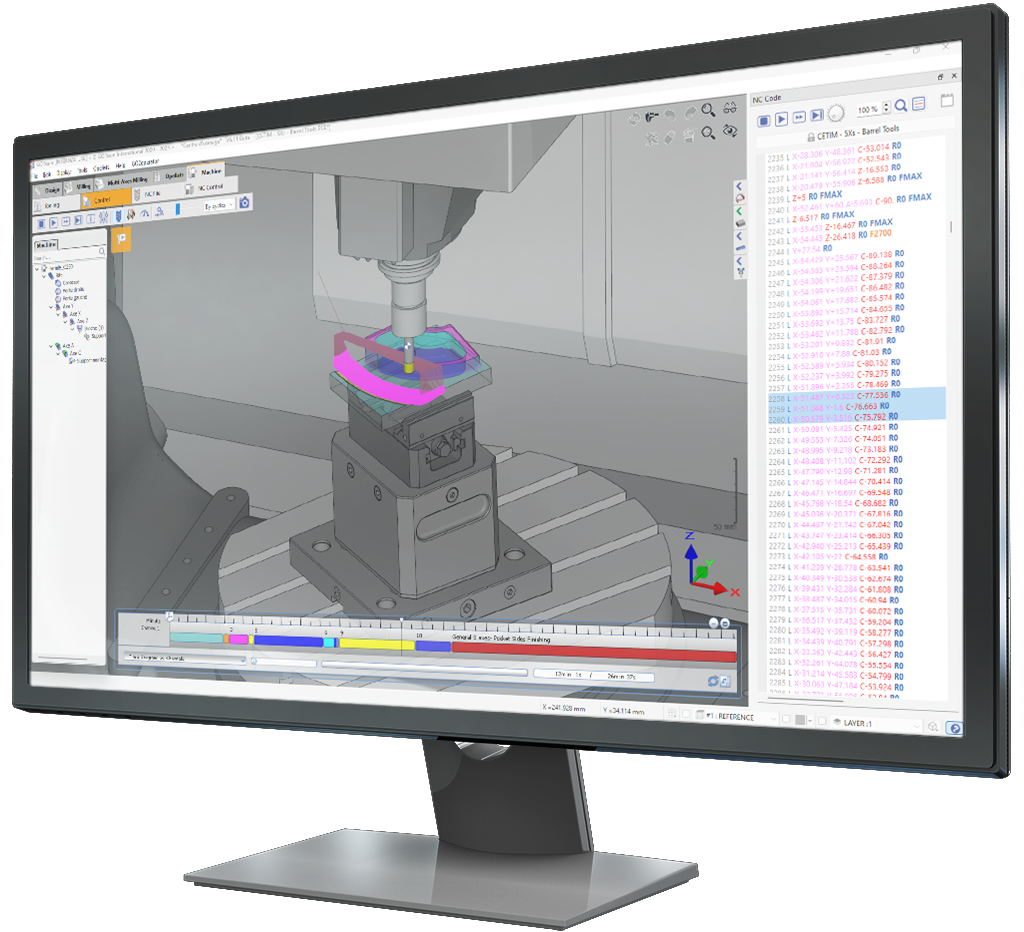 wanaGO is the final outcome of work logic acquired through MTE add-on. Designed for companies owning several machine-tools, it's a decision support system which informs and advises operator on the machine fleet availability. Depending on toolpath created in the software, wanaGO calculates and suggests the best machine + tools combo to start production, according to machines occupation and equipment.