Quantity and quality!
The main priority of Swiss Machining industrialists is to maintain a high and constant production rhythm, reaching requirement of total quality.
A few tenths of seconds per part and the productivity takes off.
But today, production series on Swiss type machines are shorter and machines are more complex to program manually. For this reason, we created a dedicated solution for Swiss Machining which automatizes complex manipulations in order to enable users to handle it rapidly with dedicated workflow.
GO2cam incorporated into this product all the specific synchronization solutions dedicated to multi-channel CNC machines used by Swiss Machining specialists.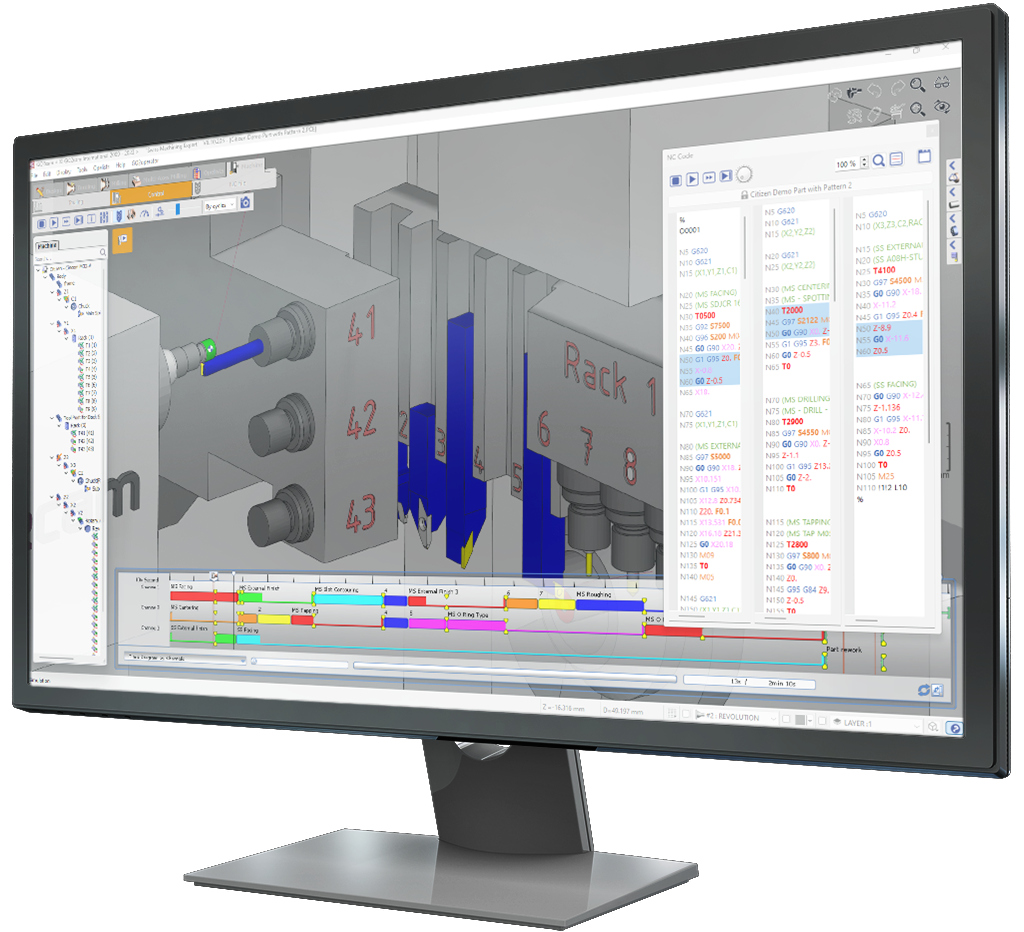 Swiss Machining range is excellent tools choice made especially for Swiss Machining specialists:
Definition, preview and simulation of all synchronization operations including superimposition,
Creation and edition of tools database for mounting (full-auto process),
Management of the sliding headstock,
Intuitive and interactive rearrangement of operations among gang tool,
Simulation of raw material inside machine environment,
Available Post processors and machine environment simulation (for collision check and machine limits),
Management of items in part design table,
Customized solution available.