GO2cam International VAR Meeting 2020
​For its 10th anniversary, GO2cam International has pulled out all the stops and gathered its sales network for a 2 days seminar in a superb and typical Burgundy residence: the Château des Broyers. Our distributors came in large numbers and from all around the world to attend this annual GO2cam for Workshops presentation and promotion meeting.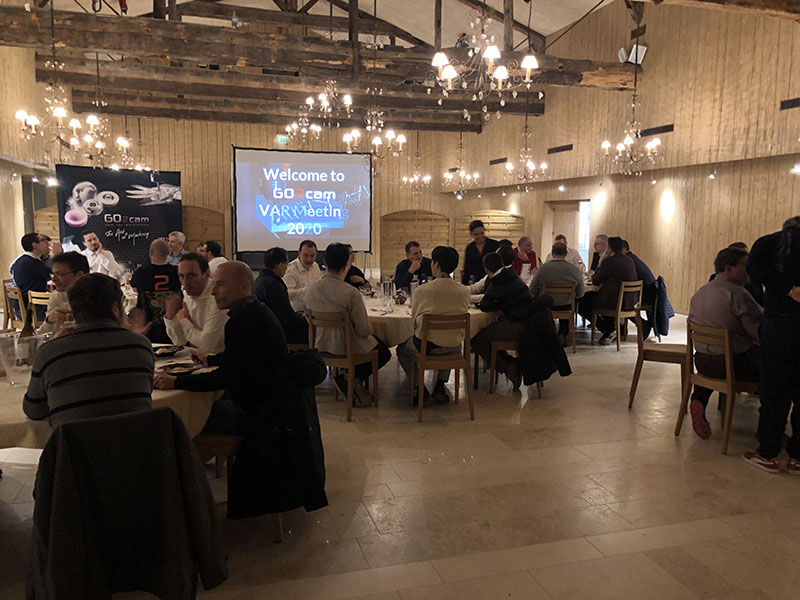 The first day started with the sales report, then, the GO2cam for Workshops new features were presented, followed by interventions of VIP partners coming from world-renowned software editors. For this 2020 edition, GO2cam International focused – among other things – on a cost management functionality, a cloud hosted tools and accessories library, an amazing deburring cycle and also the launch of turnyuGO, the high-performance turning cycle based on constant tool engagement. The after work followed with a tasting session of the Château's wines and an excellent dinner, and ended with a snooker tournament and few drinks in the stylish Château lounges.
The second day opened on a giant Business Game which involved all participants in a competition based on four virtual business cases, in order to redefine the "GO2cam approach" in terms of opportunities hunting, phone prospection, offer packaging and technical demo. Then, we had an interesting open discussion about the GO2cam for workshops superiority key points over its competitors.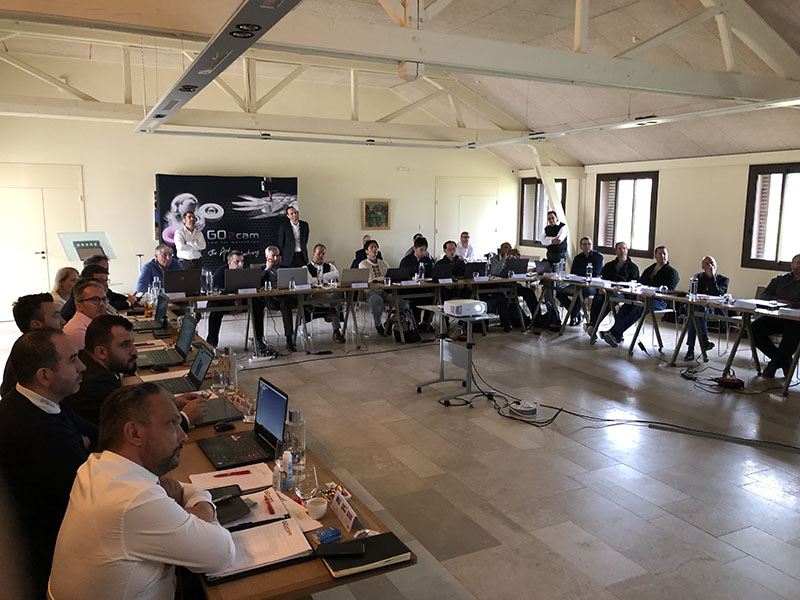 All our guests flew back to their countries with best practices and a strong motivation in their suitcases, as well as some good wines for some.