March 2023: Version 6.10 of GO2cam has arrived!
GO2cam International, CAD/CAM software publisher is proud to announce the release of the new version 6.10 of GO2cam, available since March 1, 2023.
Let's discover some highlights of this new version.
CAD/CAM professionals can look forward to an upgraded user experience, thanks to GO2cam's new solid geometry.
Update to the latest version from GO2cam and experience a range of cutting-edge features, such as an enhanced extrusion command and smart editing tools! On top of that, you will experience a new workflow that includes new menus and merged commands, dynamic inputs with previews, direct access to faces and edges, and much more.
With enhanced efficiency and precision, designing complex models has never been easier. Whether you're an experienced user or just getting started, GO2cam's new solid geometry is sure to take your projects to the next level.
Update today and see the difference for yourself!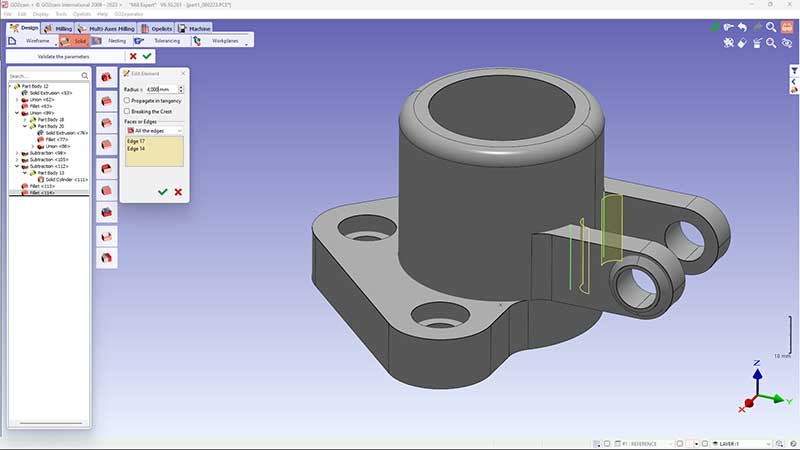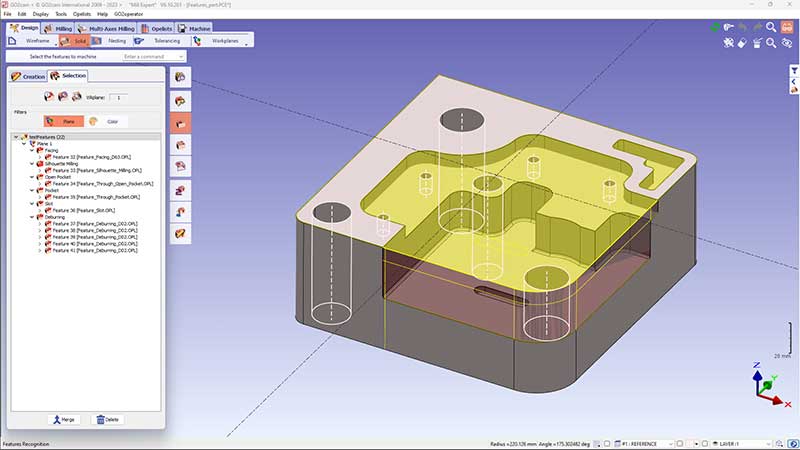 Experience the enhanced milling capabilities of GO2cam with the latest version 610! The milling features enable to automatically recognize pockets, grooves, holes, edges for deburring, and more.
With the new optional module, generate automatic features from the topology analysis of a solid, based on stock (such as Facing and Silhouette Milling) and solid calculations (Pockets and Slots), HMF (Hole Machining Features) for holes calculation, and wireframe for deburring.
Enjoy the convenience of features linked to predefined opelists. The tools are automatically searched in libraries thanks to opelists formula and constraints, and the cutting conditions are applied based on the material and tool definition. Plus, with the new update, define Ap and Ae values for each tool and apply them directly in the machining of features.
Don't settle for outdated milling technology – update to the future of milling with our cutting-edge solutions in GO2cam V6.10.
Discover the future of robot programming with GO2cam for robots. With user-friendly interface and accurate path calculation, increase productivity and streamline of your production process.
Robots offer 24/7 availability, repeatability, accuracy, and a high ROI potential, making them an ideal choice for Industry 4.0.
GO2cam provides machining cycles and post-processors, collision detection, and modular tool management for Offline Robot Programming.
With GO2cam for robots, programming robots is as easy as using a milling machine. Join the market and explore the possibilities of GO2cam for robots today.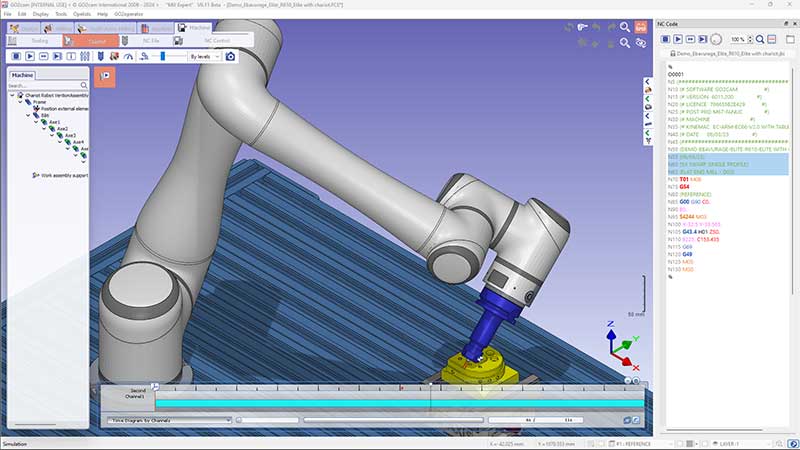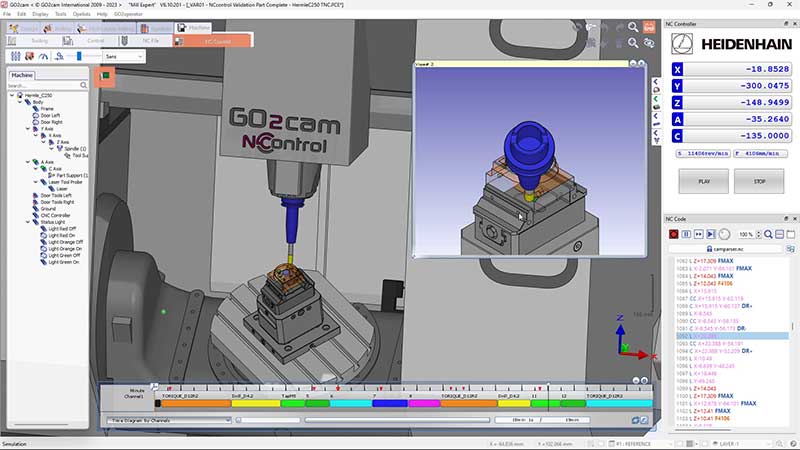 Our new module of ISO block simulation, developed with CAMWerk, takes your milling from 3X to 5X to the next level.
You can now modify GO2cam ISO in the editor and rerun the NC simulation for complete control.
Plus, create customized displays device of coordinates (type CONTROLLER with Qtdesigner).
Try these new features today and optimize your milling process like never before!
Swiss Machining Improvement

With our latest update, you can now manage machines with more than 2 channels, and easily automate your machining processes.
Our improved MTE (Machine Tool Environnement) pattern describes to the CN which axes will be driven by channels, giving you more control and precision over your machining operations.
But that's not all – our upgraded module also includes a Pattern Table, defined in the MCG file of your Swiss machine, and detects pattern incompatibility to ensure seamless and efficient machining.
Update now and take your machining capabilities to the next level!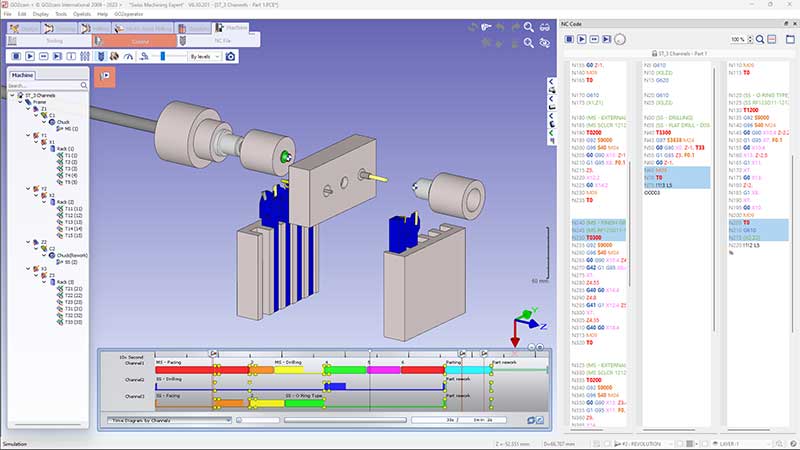 Introducing the latest version of GO2designer – the easy-to-use solution for quickly designing prismatic parts.
Our new solid CAD modeler is now inline with the 6.09 wireframe modeler and so intuitive and fast that anyboby can handle it as if they already know it!
Plus, enjoy improved user experience with modern tooltips, editable geometry, dimensioning, and a preview feature. Important: the latest version of GO2designer is compatible with GO2cam files < 6.10.
Start designing amazing prismatic parts with ease – try GO2designer today!